60 YEARS OF TECHNOLOGICAL LEADERSHIP
Primetals Technologies has pioneered innovative solutions for the metals industry for over 60 years, as it unites the rich technological legacy of predecessor companies Mitsubishi Hitachi Metals Machinery and Siemens VAI. Founded in 2015 as a joint venture between Siemens and Mitsubishi Heavy Industries, Primetals Technologies strives to serve metals producers as the global authority in metals excellence.
History of Mitsubishi-Hitachi Metals Machinery, Inc.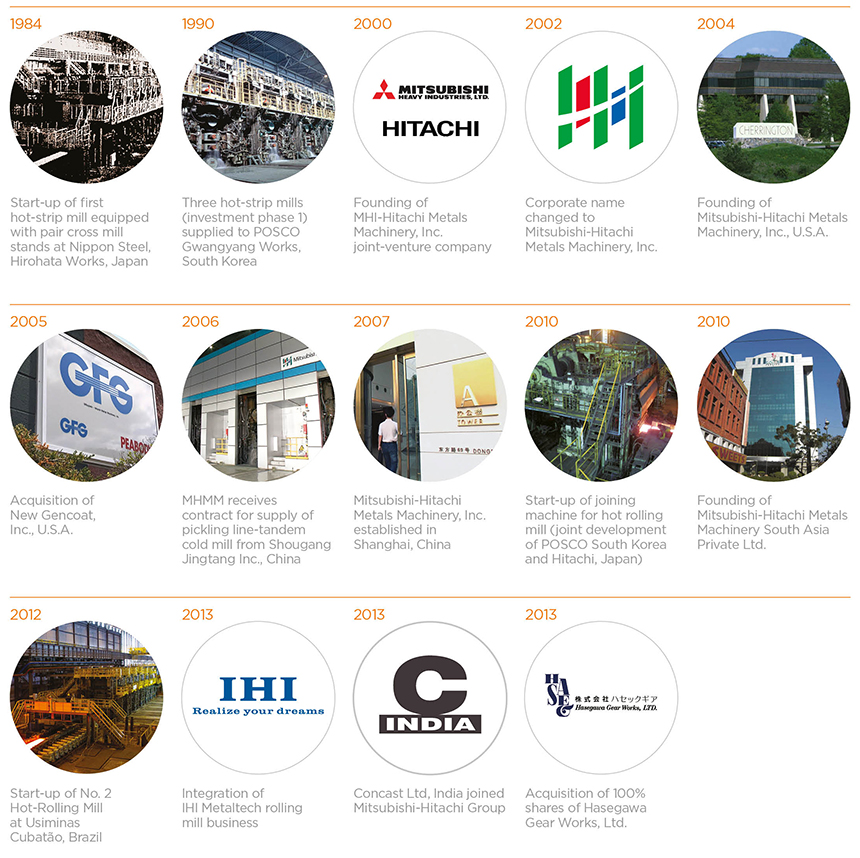 History of Siemens VAI Metals Technologies