23RD Middle East Iron & Steel Conference — December 9-11, 2019
Primetals Technologies again is hosting a Pre-conference Workshop and hopes to see you there!
Primetals Technologies, the world's leading engineering, plant-building and lifecycle partner for the metals industry will showcase its comprehensive portfolio of advanced solutions at the 23rd Middle East Iron & Steel Conference in Dubai, United Arab Emirates, from December 9th to 11th, 2019. We offer a complete technology, product and service portfolio that includes integrated electrics, automation and environmental solutions. As we continuously explore opportunities that could strengthen the business of our partners, we are planning to present a selection of technologies, solutions and services that will be beneficial to customers in MEA region.
Pre-conference Workshop by Primetals Technologies
December 9th, 9:30am – 12:30pm
This workshop will be a great opportunity to exchange about some of the most interesting technological innovations, efficient solutions, and valuable insights.
The content of the workshop will center around the following topics:
Digitalization & Services in iron & steel production
Tradeoff between EAF and IF
Producing SBQ grades in long rolling mills
Producing API grades in flat rolling mills
ESP technology for steel pipe industry
More information: Download program
The presence of experts from Primetals Technologies , who will be available to answer questions and provide further details, will enrich the Q&A session and contribute to a lively exchange with the qualified audience attending the event.
Our workshop will be COMPLIMENTARY FOR ALL REGISTERED CONFERENCE VISITORS. As a valued business partner of Primetals Technologies, you can SAVE 25% ON REGISTRATION, look for your discount code below.
To maximize your benefit of participating on the workshop, please arrive ahead of time—around 9:00am - so we can share a coffee and have a great start into the workshop together.
We look forward to meeting you at the workshop!
A look back
Middle East Iron & Steel Conference 2018
Our Presence at the Conference
December 10th
Panel Discussion
"Technology and innovation developments"
December 10th, 4:20pm – 5:00pm

Technology Presentation
"The Minimill Flat of the Future"
by Bernd Linzer, Vice President for ESP at Primetals Technologies
December 11th, 12:25pm – 12:55pm

Join us at our booth No. 7 + 8
Schedule a Meeting
Do you have questions about our comprehensive technology, modernization, product and service portfolio? Would you like to learn more about our strong automation and environmental competence in a personal discussion? Then simply schedule a meeting with our experts at the Primetals Technologies booth. Be sure to do it today!
For scheduling a meeting and further questions, please send an email to loubna.el-fakrisymbolprimetalspunktcom
Save 25% on the Conference Registration
As a valued business partner, we would like to give you a 25% discount on your registration for the two-day-conference (December 10th - 11th). Simply enter the discount code PRIMETALS25 at the end of the registration procedure.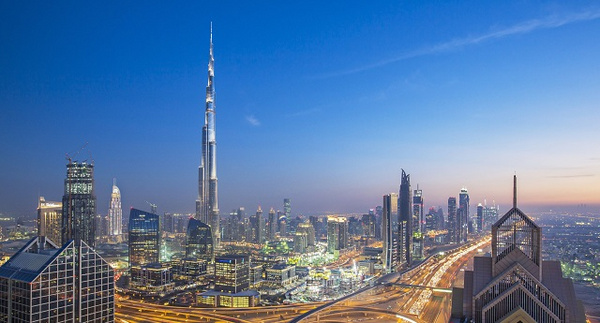 Venue
Grand Hyatt Dubai, Sheikh Rashid Road, Dubai, United Arab Emirates



Source of header image: iStock.com/zorazhuang
Source of registration image: iStock.com/xavierarnau