---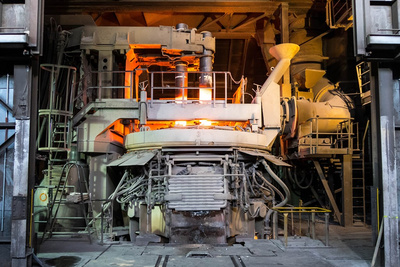 London, July 10, 2018
BGH Freital issues final acceptance for electric arc furnace modernized by Primetals Technologies
Furnace movements optimized
Tapping system converted
New ladle heating system and alloying facility installed
In January, BGH Edelstahlwerke GmbH, a German steel producer, issued the final acceptance certificate for an electric arc furnace modernized by Primetals Technologies. The modernization project included optimization of furnace movements and conversion of the tapping system. The project also involved installation of a ladle car, a new ladle heating system, and a new alloying facility. The modernization was performed in two stages and completed during the summer shutdown in 2017.
BGH Edelstahlwerke GmbH is an owner-managed, mid-sized group. The holding company includes several independent production sites in Germany and Poland. Today's BGH Edelstahl Freital GmbH is the largest site in the BGH Group. The company runs a mini-mill melt shop in Freital with an electric arc furnace, downstream secondary metallurgy, an ingot casting plant and a horizontal continuous caster. Further processing takes place in a rough block mill and a wire rod mill. In 2013, Primetals Technologies modernized the automation and drive system in the wire rod mill.
In the course of the project, Primetals Technologies modernized the furnace rocker, as well as the roof raising and tilting systems of the electric arc furnace to speed up furnace movements and enable longer electrode segments to be used. The tapping system that empties the furnace was converted in the second phase of the project, which also saw delivery of a new ladle car, a ladle heating system, and an alloying facility for ladle alloying. Primetals Technologies was responsible for engineering and supplying the equipment, and supervised its installation and commissioning.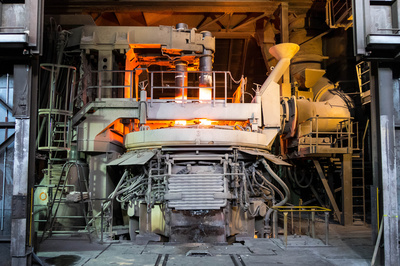 Electric arc furnace modernized by Primetals Technologies at BGH Edelstahlwerke GmbH in Freital, Germany
Primetals Technologies, Limited headquartered in London, United Kingdom is a worldwide leading engineering, plant-building and lifecycle services partner for the metals industry. The company offers a complete technology, product and service portfolio that includes integrated electrics, automation and environmental solutions. This covers every step of the iron and steel production chain, extending from the raw materials to the finished product – in addition to the latest rolling solutions for the nonferrous metals sector. Primetals Technologies is a joint venture of Mitsubishi Heavy Industries (MHI) and Siemens. Mitsubishi-Hitachi Metals Machinery (MHMM) - an MHI consolidated group company with equity participation by Hitachi, Ltd. and the IHI Corporation - holds a 51% stake and Siemens a 49% stake in the joint venture. The company employs around 7,000 employees worldwide. Further information is available on the Internet at www.primetals.com.