---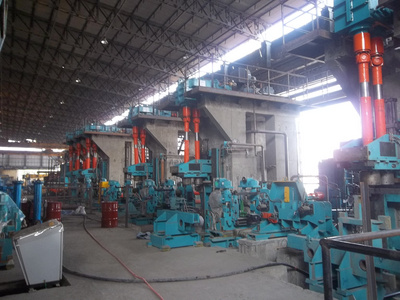 London, December 03, 2015
Newly designed rebar rolling mill from Primetals Technologies performs well at Kalika Steel in India
First operating plant of this type
Plant design permits fast and cost-efficient execution of projects
Production capacity 250,000 metric tons per year
All agreed performance parameters achieved
At the Indian steel producer Kalika Steel Alloys Pvt. Ltd. (Kalika Steel), a new rebar rolling mill supplied by Primetals Technologies and started up earlier this year recently achieved all agreed performance parameters. The mill was erected in the Jalna plant in the state of Maharashtra and produces about 250,000 metric tons of rebar per year from low-carbon steels. Primetals Technologies specifically developed this plant design for small to medium-size production capacities. It allows projects to be implemented comparatively quickly and economically. The order had been placed with Primetals Technologies in mid-2013.
Kalika Steel is a leading private-sector producer of structural steels. The company produces the billets required as semi-finished material for this purpose from sponge iron in induction furnaces. Kalika Steel aims to expand its production with the new rolling mill in order to serve the growing Indian construction sector. With the new rebar mill, Kalika Steel now hosts the billet production and the rebar rolling at the same location.
Primetals Technologies supplied the complete mechanical and electrical equipment as well as the automation systems for the rebar rolling mill which produces reinforcing steels with diameters of between eight and 40 millimeters and lengths of between nine and 15 meters. The rolling mill consists of 18 Red Ring stands, followed by a 54 meter long cooling bed and machines for bundling the rolled bars. The mill processes billets with a cross-section of 130x130 millimeters and a length of 9 meters. Rolling speed is up to 13 meters per second. An induction furnace raises the billets to the necessary starting temperature of 950 °C. The scope of supply also included loopers, guides, rotary shears, a PQS Cooling System, pinch rolls, a divide shear, the roller tables, a cold shear, a gauge beam and machines for bar Handling, counting and bundling. In addition, Primetals Technologies provided the fluid systems, roll change robots and the complete electrics and automation. Primetals Technologies was also responsible handling the construction and commissioning of the rolling mill.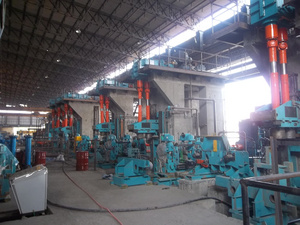 Rebar rolling mill supplied by Primetals Technologies at the Indian steel producer Kalika Steel Alloys Pvt. Ltd. (Kalika Steel) in Jalna, Maharashtra
Primetals Technologies, Limited, headquartered in London, United Kingdom, is a worldwide leading engineering, plant-building and lifecycle partner for the metals industry. The company offers a complete technology, product and service portfolio that includes the integrated electrics, automation and environmental solutions. This covers every step of the iron and steel production chain that extends from the raw materials to the finished product – in addition to the latest rolling solutions for the nonferrous metals sector. Primetals Technologies is a joint venture of Mitsubishi Heavy Industries (MHI) and Siemens. Mitsubishi-Hitachi Metals Machinery (MHMM) - an MHI consolidated group company with equity participation by Hitachi, Ltd. and IHI Corporation - holds a 51% stake and Siemens a 49% stake in the company. The company employs around 9,000 employees worldwide. Further information is available on the Internet at www.primetals.com.