---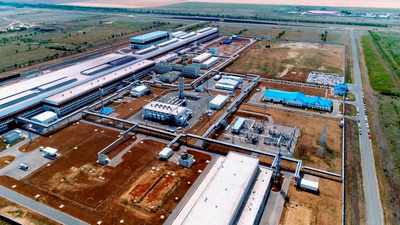 London, February 15, 2018
Primetals Technologies implements new spare parts management concept at ARBZ, Kazakhstan
Concept includes fixed pricing for spare parts and two years warehousing
Permanent technical support on site brings immediate response and continuous improvement in operation.
In November 2017, Primetals Technologies received the order from Aktobe Rail and Section Works LLP (ARBZ) to implement its new spare parts management concept at the Kazakh company´s rail and section mill. This new concept delivers ARBZ a comprehensive selection of spare parts with fixed pricing as well as a two years warehousing contract. The new system simplifies time-to-time inquiries, leaving the whole supply chain activities to Primetals Technologies - including subcontractors. In addition, permanent technical support on site enables immediate response and continuous improvement in operation. The rail and section mill was supplied by Primetals Technologies. It was commissioned in 2015, and the Acceptance Certificate was issued in August 2017.
The new warehousing system makes available a variety of spare parts for predictable defects that may occur at the mill as well as for unexpected needs. It makes a plant more efficient within its maintenance and has full interchangeability with installed parts and commercial commodities, so steel producers can rely on the warehouse management system and be less likely to have a shut-down, bringing the safety and trustworthiness necessary to a successful business partnership. The service package includes a dedicated Primetals Technologies team at the customer's premise, granting safekeeping of parts by delivering proper storage and classification. The costumer can also order parts on demand from a comprehensive list, centralizing management or any warranty aspects, making picking parts up from warehouse fast and precise.
Another major advantage is the engineering support on site, on a daily basis for any request of technical expertise about maintenance and operational aspects.
Also, a Primetals Technologies advisor is available for any reference visit to the plant and also a consultant for the customer loyalty program, building solid, long term relationships. Such assistance provides follow-up on continuous improvements, bringing in new solutions and technology, pursuing best practices to improve the design and features of Primetals Technologies equipment.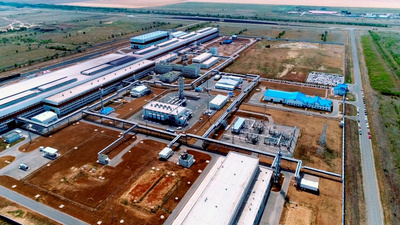 Rail and section mill of Aktobe Rail and Section Works LLP (ARBZ) in Kazakhstan (Photo courtesy of ARBZ).
Primetals Technologies, Limited headquartered in London, United Kingdom is a worldwide leading engineering, plant-building and lifecycle services partner for the metals industry. The company offers a complete technology, product and service portfolio that includes integrated electrics, automation and environmental solutions. This covers every step of the iron and steel production chain, extending from the raw materials to the finished product – in addition to the latest rolling solutions for the nonferrous metals sector. Primetals Technologies is a joint venture of Mitsubishi Heavy Industries (MHI) and Siemens. Mitsubishi-Hitachi Metals Machinery (MHMM) - an MHI consolidated group company with equity participation by Hitachi, Ltd. and the IHI Corporation - holds a 51% stake and Siemens a 49% stake in the joint venture. The company employs around 7,000 employees worldwide. Further information is available on the Internet at www.primetals.com.