---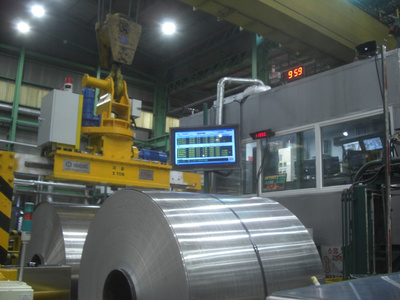 London, November 27, 2018
Primetals Technologies to supply automation technology to the rolling mills of Ulsan Aluminum in Korea
Hot rolling mill will receive new automation platform and technological control system
Cold rolling mill no. 2 will be equipped with new technological control system
Modernization will increase reliability and availability
Primetals Technologies has received an order from Ulsan Aluminum Ltd., a Korean aluminum producer, to supply new automation technology to the company's hot rolling mill and cold rolling mill no. 2 in Ulsan in the southeast of Korea. Both the hot rolling mill and cold rolling mill no. 2 will be equipped with new technological control systems based on a new automation platform. The new automation technology will improve the reliability and availability of the rolling mills. The modernization of the two rolling mills is scheduled to be completed by the end of 2018.
Ulsan Aluminum Ltd. was founded by Novelis and Kobe Steel as a joint venture company in 2017. The Ulsan plant produces rolled aluminum plates for the Asian markets of the beverage and electronics industries, the transportation sector and the construction business. Primetals Technologies will supply a new automation system for the hot rolling mill, including the automation platform, technological control systems (TCS), for example automatic gauge control (AGC), hydraulic gap control (HGC), work roll bending, as well as the data acquisition and the associated operator control and monitoring system.
Cold rolling mill no. 2 in the Ulsan plant will also be equipped by Primetals Technologies with a new technological control system with a functionality comparable to that of the hot rolling mill and the TCS for cold rolling mill no.1, which had previously been successfully installed in 2013. Here again, the scope of delivery includes the data acquisition and the associated operator control and monitoring system. Primetals Technologies will be responsible for the installation, commissioning and fine adjustment of the automation technology in both rolling mills.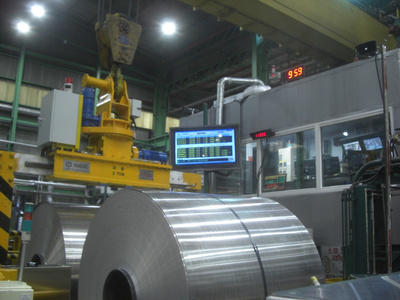 Control station in an aluminum rolling mill
Primetals Technologies, Limited headquartered in London, United Kingdom is a worldwide leading engineering, plant-building and lifecycle services partner for the metals industry. The company offers a complete technology, product and service portfolio that includes integrated electrics, automation and environmental solutions. This covers every step of the iron and steel production chain, extending from the raw materials to the finished product – in addition to the latest rolling solutions for the nonferrous metals sector. Primetals Technologies is a joint venture of Mitsubishi Heavy Industries (MHI) and Siemens. Mitsubishi-Hitachi Metals Machinery (MHMM) - an MHI consolidated group company with equity participation by Hitachi, Ltd. and the IHI Corporation - holds a 51% stake and Siemens a 49% stake in the joint venture. The company employs around 7,000 employees worldwide. Further information is available on the Internet at www.primetals.com.