THROUGH-PROCESS OPTIMIZATION — BEST QUALITY AND HIGHEST PRODUCTIVITY AT LOWEST COST
An integrated know-how based IT solution to improve efficiency and quality across all your plants.
Primetals Technologies has developed and introduced the Through-Process Optimization (TPO) solution, which targets the smart, digital interconnection of various process units and the accumulation of know-how along the entire steel-production chain. With Through-Process Know-How (TPKH) we apply our comprehensive knowledge to improve the performance of our customers by advising them on product development and on producing new, high-strength steels. This expert know-how will be made available as Expert Rules in our Through-Process Quality Control system (TPQC). TPQC is a quality control system for steel production, which helps to continuously monitor and manage quality across all production processes throughout the entire production chain. Consulting, Studies, Trainings and Data Analysis completes the portfolio of Through-Process Optimization (TPO).
TPQC - Through-Process Quality Control
Any Data Any Time
Through-Process Quality Control is a quality management system intended to cover the whole production line from the liquid phase to the finishing and packaging lines of the final end product.
TPQC collects all process parameters and measured production data starting in the liquid phase until the final product leaves the packaging line for shipment. The system allows in depth analysis of process data based on time or length of product.
TPQC is optimizing performance by applying know-how based rules for quality decisions, monitoring performance by Key Performance Indicators (KPIs) and stabilizing production by applying advanced Statistical Process Control (SPC). The centralized storage of high resolution process data across the entire production route allows intelligent data analytics for product optimization and development of new steel grades within a short time.

Main features of TPQC:
Centralized, high resolution process data storage
Full product genealogy
Quality assistance by rule-based checks (Rule Editor)
Root-Cause Analysis / corrective & compensational action
Product Explorer for process data inspection / product comparison
Product grading
Key Performance Indicators (KPI)
Statistical Process Control (SPC)
Interface to data mining platforms
Data cube for multidimensional analysis of KPI's, quality and production data
Comprehensive reporting and data visualization
Fig.1- Human Machine interface

Fig.2- Through-Process Optimization (TPO)
TPKH - Through-Process Know-How
Through-Process Know-How Services support steel producers to optimize their quality and performance along the entire production chain. We support our customers with our know-how to produce high-end steel grades at best quality and costs.
We have tremendous knowledge capital within our company. This knowledge covers every stage of the value chain – from innovation, sales and project execution to commissioning, best practice operation and service. Now we use this knowledge to develop new business models in order to help our customers master their problems. Our technologists and metallurgists advise the customer on product development and on producing new, high-strength steels that are increasingly in demand. We will assist our EA colleagues in establishing the necessary knowledge platform for Through-Process Quality Control (TPQC), an important element of Industry 4.0. In short, we apply our knowledge to improve the performance of our customers.

Main portfolio of TPKH services are:
Product development for AHSS grades
Implementation of know-how Rules in TPQC
Setup of Key Performance Indicators (KPIs)
Data Analytics and modelling for large process data
Operational know-how and expert-support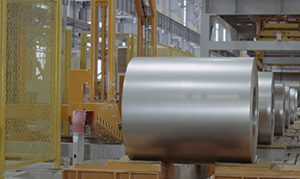 Primetals Technologies has developed a portfolio of consulting services and training executed by experts to improve the capability of analyzing, operating and improving process units and the quality of products along the whole production chain. Consulting and training is conducted by a selected pool of experts with long term experience from working at international leading steel producers.

Main consulting & training areas:
On-site and classroom training for operation and quality engineers for product development, operations excellence, maintenance, quality management, surface quality and innovation management
Data Analytics services for product development and quality problems
Hands-on training in third party plants
Studies to improve throughput or quality performance
SWOT analyses
Process FMEA analyses
Metallurgical process modeling for optimizing process parameters
Root cause and fault tree analyses for specific problems
Organization and daily management consulting
Reference Story: First Through-Process Optimization Project in China
Customer
Tangshan Iron & Steel (HBIS Group)
Type of project
Supply of Through-Process Optimization package covering all process units from steel plant to annealing and galvanizing lines
Our solution
With the order for a new cold rolling complex at Tangshan, Primetals Technologies provided a TPO package to ensure the efficient production of AHSS and high quality steel grades. The newly developed TPQC system was installed at the upstream facilities (steelmaking and hot rolling) and at the new CRM complex which compromises of a PLTCM, CAL and 3 Continuous Galvanizing Lines. The experts of Primetals Technologies implemented intelligent rules, Key Performance Indicators and Statistical Process Control to ensure the production of best quality products. In addition numerous training sessions for Quality Management, Maintenance Management, Product Development and Daily Management have been provided.