---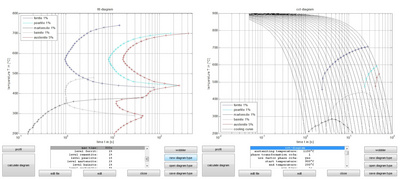 London, December 08, 2016
Primetals Technologies to modernize cooling section automation for hot strip mill in Raahe, Finland
Modern cooling models for advanced steel grades in the hot strip mill in Raahe
Primetals Technologies has received an order from SSAB Europe Oy to modernize the cooling section automation in the hot rolling mill in its steel plant in Raahe, Finland. The scope of supply includes the the process automation (level 2) hardware and software as well as the basic automation software including the software switch for shadow mode and smooth switchover to the new system, and the commissioning. The project is scheduled for completion in April 2018.
In the course of the project, the level 1 automation will be replaced by a new basic automation together with and by the customer. For the new process automation that covers most of the functions for this new model, Primetals Technologies will supply the hard and software together with tools to handle and control the cooling section and provide functions to handle complex cooling functions and steel grades. This includes also the advanced steel grades produced here in the Raahe works. The new systems will replace obsolete, third-party hardware.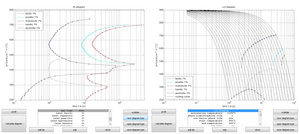 Primetals Technologies will modernize the cooling section automation in the hot rolling mill of SSAB Europe Oy in Raahe, Finland. The image shows the TTT (Time Temperature Transformation) diagram and corresponding CCT (Continuous Cooling Transformation) diagram of a special steel grade.
Primetals Technologies, Limited headquartered in London, United Kingdom is a worldwide leading engineering, plant-building and lifecycle services partner for the metals industry. The company offers a complete technology, product and service portfolio that includes integrated electrics, automation and environmental solutions. This covers every step of the iron and steel production chain, extending from the raw materials to the finished product – in addition to the latest rolling solutions for the nonferrous metals sector. Primetals Technologies is a joint venture of Mitsubishi Heavy Industries (MHI) and Siemens. Mitsubishi-Hitachi Metals Machinery (MHMM) - an MHI consolidated group company with equity participation by Hitachi, Ltd. and the IHI Corporation - holds a 51% stake and Siemens a 49% stake in the joint venture. The company employs around 7,000 employees.