---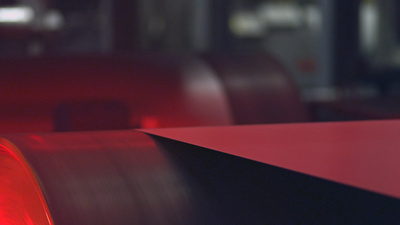 London, January 31, 2017
Primetals Technologies to supply three SIAS surface inspection systems to ArcelorMittal Liège
Systems to be installed on two continuous galvanizing lines and a continuous pickling line

Quality control improved to optimize production costs and maintenance activities

High resolution detection for automotive continuous galvanizing lines real time classification of defects

Coil grading, parallel classifier and DCR functionalities included
Belgian steel producer ArcelorMittal Liège has ordered three SIAS surface inspection systems for three of its processing lines from Primetals Technologies. The systems will be installed on two continuous galvanizing lines and a continuous pickling line. The improved quality control will optimize production costs and maintenance activities. In addition, the system offers a high resolution and the real time classification of defects as well as coil grading, parallel classifier and DCR (Data Coordinator and Retriever) functionalities. The surface inspection systems are scheduled to be commissioned by spring 2017.
ArcelorMittal Liège is part of the flat carbon division of the ArcelorMittal Group. The company operates a cold rolling mill and processing lines at several locations in the Liège area. Main products are cold rolled coils, galvanized and electrogalvanized coil, organic coated coils and tinplate. Primetals Technologies has already supplied a total of four SIAS systems for processing lines. The current project foresees the installation of one surface inspection system each on the DKP2 continuous pickling line, the Eurogal continuous galvanizing line for exposed automotive parts and the GALVA5 continuous galvanizing line.
The scope of supply and services of order for Primetals Technologies includes the complete hardware and software for three SIAS systems, as well as commissioning, and training the operator's personnel. The SIAS is able to detect surface defects on the top and bottom sides of the strip during production and classify them in relevant defect families in real time. In addition, the three inspection systems for ArcelorMittal Liège are fitted with coil grading, parallel classifier and DCR module functionalities. The inclined LED-based lighting system is characterized by an optimized spectrum, higher intensity and uniformity of the light, all leading to a greater image contrast and quality, and consequently enhancing the detection of defects in the strip. All camera data are recorded digitally by coil and may be archived and replayed. The SIAS installed on the Eurogal CGL line is equipped with high resolution channel. The SIAS installation for the pickling line will be equipped with an anti-corrosion system to protect the equipment from the pickling environment. SIAS is a registered trademark of Primetals Technologies in some countries.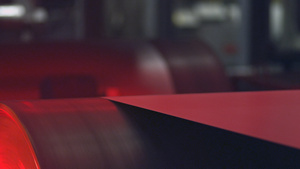 Galvanized strip inspected with a SIAS from Primetals Technologies.
Primetals Technologies, Limited headquartered in London, United Kingdom is a worldwide leading engineering, plant-building and lifecycle services partner for the metals industry. The company offers a complete technology, product and service portfolio that includes integrated electrics, automation and environmental solutions. This covers every step of the iron and steel production chain, extending from the raw materials to the finished product – in addition to the latest rolling solutions for the nonferrous metals sector. Primetals Technologies is a joint venture of Mitsubishi Heavy Industries (MHI) and Siemens. Mitsubishi-Hitachi Metals Machinery (MHMM) - an MHI consolidated group company with equity participation by Hitachi, Ltd. and the IHI Corporation - holds a 51% stake and Siemens a 49% stake in the joint venture. The company employs around 7,000 employees.