---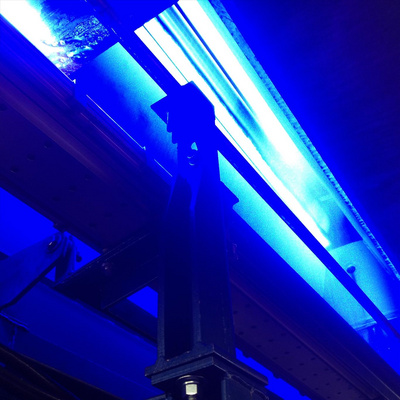 London, September 15, 2016
Nucor Steel Berkeley orders SIAS surface inspection from Primetals Technologies
System to be installed on hot strip mill
Quality control improved to optimize production costs and maintenance activities
High resolution detection, real time classification of defects
Coil grading and width measurement included
North American steel producer Nucor Steel Berkeley has awarded Primetals Technologies the order to supply a SIAS surface inspection system for the company´s hot strip mill in Huger, South Carolina. The surface quality of the hot strip will be checked after the finishing mill on the top side and before the down coiler on the bottom side. The improved quality control will optimize production costs and maintenance activities. In addition, the system offers a high resolution and the real time classification of defects as well as coil grading and width measurement. The surface inspection system is scheduled to be commissioned in the last quarter of 2016.
Nucor Berkeley is located close to Charleston, South Carolina on the Atlantic Ocean and has an annual capacity of 2.4 million tons per year. The plant produces hot-rolled, cold-rolled and coated steel coils for appliances and non-exposed automotive parts.
The scope of supply and services of the current order for Primetals Technologies includes the complete hardware and software of the SIAS system, as well as commissioning, and training the operator's personnel. The SIAS is able to detect surface defects on the top and bottom sides of the strip during production and classify them in relevant defect families in real time. In addition, the Nucor Berkeley inspection system is fitted with width measurement and coil grading functionalities The state of the art LED-based lighting system is characterized by an optimized spectrum, higher intensity and uniformity of the light, all leading to a greater image contrast and quality, and consequently enhancing the detection of defects in the strip. All camera data are recorded digitally by coil and may be archived and replayed.
SIAS is a registered trademark of Primetals Technologies in some countries.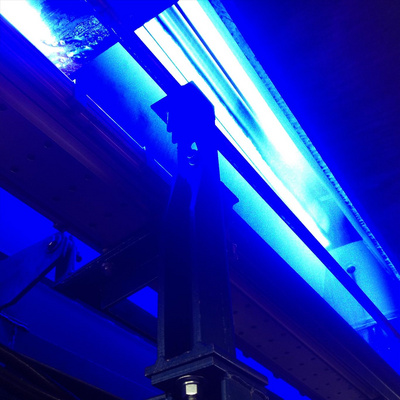 Example of a SIAS installation in a hot strip mill
Primetals Technologies, Limited, headquartered in London, United Kingdom, is a pioneer and world leader in the fields of engineering, plant building, and the provision of lifecycle services for the metals industry. The company offers a complete technology, product, and services portfolio that includes integrated electrics and automation, digitalization, and environmental solutions. This covers every step of the iron and steel production chain—from the raw materials to the finished product—and includes the latest rolling solutions for the nonferrous metals sector. Primetals Technologies is a joint venture of Mitsubishi Heavy Industries and partners, with around 7,000 employees worldwide. To learn more about Primetals Technologies, visit the company website www.primetals.com.