---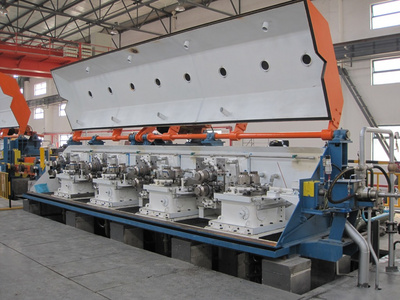 London, May 30, 2018
Primetals Technologies sells copper rod mill to Southwire for end user ZGR
Expands capacity with new plant
Meets increased demand for ETP copper
Mid-2019 start-up expected
To keep pace with growing demand, Jiangsu ZGR New Material Technology Co., LTD., signed a contract with Southwire Company, LLC, for an SCR-7000 copper rod mill. The new mill will be installed in Yixing, Jiangsu Province, China. Start-up is projected for mid-2019.
Southwire Company, LLC is responsible for engineering, supplying and supervising installation of the SCR-7000 system, which will produce electrolytic tough pitch (ETP) copper rods and copper silver alloys for electrical wire and cable applications. Primetals Technologies will provide engineering, equipment and installation supervision for the rolling mill equipment, which includes a 13-stand Morgan No-Twist mill, a 24-inch entry shear, intermediate shear, delivery and cleaning system, two pinch rolls, a rod coiler, coil conveyor system with hydraulics, and two oil lubrication systems. The mill will run 48 metric tons per hour on 8 mm rods. It will also be capable of producing 9.5 mm, 12.7 mm, 16 mm and 18 mm diameter rods with an annual capacity of approximately 315,000 metric tons.
Yixing-based ZGR had previously purchased an SCR-4500 from a Southwire customer in 2012. The company specializes in the development, manufacture and sale of copper conductor wire. It has an annual production capacity of 250,000 tons of copper and copper alloy wire billets for end products that can be widely used in telecommunications, electricity, electronics, automotive, aerospace and other industries.
Southwire Company, LLC, based in Carrollton, Georgia, USA, is North America's largest wire and cable producer. Southwire and its subsidiaries manufacture building wire and cable, metal-clad cable, portable and electronic cord products, OEM wire products and engineered products. Over the last 50 years, Primetals Technologies has built more than 110 non-ferrous mills and completed approximately 40 upgrades for Southwire customers.
No-Twist is a registered trademark of Primetals Technologies, Limited, in certain countries.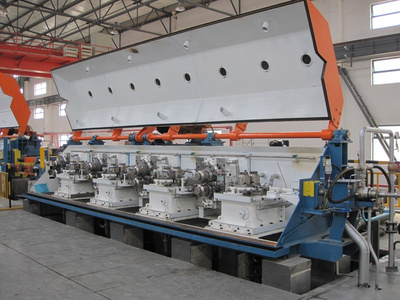 An SCR-7000 copper rod mill.
Primetals Technologies, Limited, headquartered in Frimley, Camberley, United Kingdom, is a worldwide leading engineering, plant-building and lifecycle partner for the metals industry. The company offers a complete technology, product and service portfolio that includes the integrated electrics, automation and environmental solutions. This covers every step of the iron and steel production chain that extends from the raw materials to the finished product – in addition to the latest rolling solutions for the nonferrous metals sector. Primetals Technologies is a joint venture of Mitsubishi Heavy Industries (MHI) and Siemens. Mitsubishi-Hitachi Metals Machinery (MHMM) - an MHI consolidated group company with equity participation by Hitachi, Ltd. and IHI Corporation - holds a 51% stake and Siemens a 49% stake in the company. The company employs around 7,000 employees worldwide. Further information is available on the Internet at www.primetals.com.