---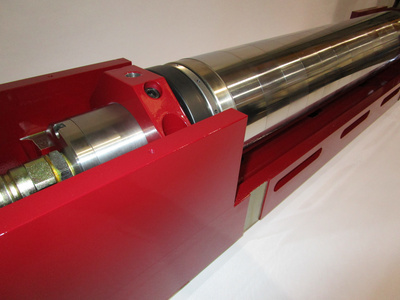 London, December 01, 2016
Primetals Technologies supplies Air Bearing Shapemeters and ISV Spraybars for Dingsheng Aluminium
60 sets of Air Bearing Shapemeters provide accurate on-line flatness measurement of rolled foil material
Coolant spray system improve strip quality by controlling thermal profile of mill rolls
Primetals Technologies has been awarded an order from Jiangsu Dingsheng Aluminium (Dinsheng) in China to supply 60 sets of Air Bearing Shapemeters, ISV Spraybars, Magnescale Transducers and four packages of spare parts. The equipment is part of Dingsheng´s foil rolling mill expansion project taking place on three sites, the new Tong Liao site in Inner Mongolia, and the two existing sites Zhengjiang in Jiangsu Province and Hangzhou in Zhejiang Province. The Air Bearing Shapemeters will provide accurate on-line flatness measurement of rolled foil material, and the ISV Spraybar systems will improve strip quality by controlling the thermal profile of the mill rolls. First deliveries were made in October 2016 and final deliveries will be made in February 2019.
Jiangsu Dinsheng Aluminium are the largest Aluminium foil producer in China and have grown rapidly in the last nine years, always relying on high technology equipment. Dingsheng has been running more than 50 Air Bearing Shapemeters and ISV Spraybars for several years and have found them to be extremely reliable and sensitive to enable the control of flatness when rolling foil of just several microns in thickness. In order to meet Dingsheng´s ambitious expansion project timelines, the first three sets of equipment will be air freighted.
Primetals Technologies received the order following evaluation of numerous competing shapemeter and spray technologies. According to Dingsheng, Primetals Technologies´ Air Bearing Shapemeter is the best sensor for measuring product flatness in the production of Aluminum foil and the ISV Spraybars are the best to effect control of the thermal profile of the mill rolls.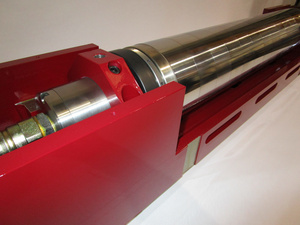 Air Bearing Shapemeter from Primetals Technologies. Recently, 60 sets were ordered by Jiangsu Dingsheng Aluminium (Dinsheng) in China.
Primetals Technologies, Limited, headquartered in London, United Kingdom, is a pioneer and world leader in the fields of engineering, plant building, and the provision of lifecycle services for the metals industry. The company offers a complete technology, product, and services portfolio that includes integrated electrics and automation, digitalization, and environmental solutions. This covers every step of the iron and steel production chain—from the raw materials to the finished product—and includes the latest rolling solutions for the nonferrous metals sector. Primetals Technologies is a joint venture of Mitsubishi Heavy Industries and partners, with around 7,000 employees worldwide. To learn more about Primetals Technologies, visit the company website www.primetals.com.