---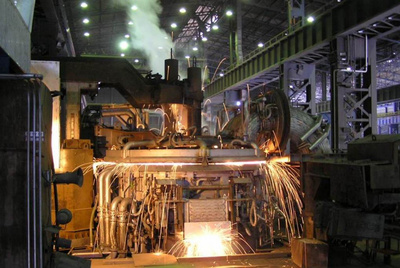 London, August 13, 2015
Primetals Technologies to modernize electric arc furnace for N.T.S. in Thailand
Installation of RCB system, new electrode control and Foaming Slag Manager
Electrical energy consumption reduced by four percent
Shorter tapping times increase productivity by five percent
Electrode consumption cut by up to 17 percent
N.T.S Steel Group Public Company Limited has awarded Primetals Technologies an order to modernize its electric arc furnace in Chonburi, Thailand. The furnace will be equipped with a new electrode control system, the Foaming Slag Manager and a refined combined burner (RCB) system. These measures are intended to reduce the electricity and electrode consumption of the electric arc furnace. The hydraulic system for the electrode lifting columns will also be modified under the project which is scheduled for completion in December 2015.
N.T.S. is a subsidiary of Tata Steel (Thailand) Public Co. Ltd., and specializes in the production of steel rod and wire for the construction industry. The liquid steel is produced in an electric arc furnace, which has a tapping weight of 76 metric tons. The installation of the RCB system, the new electrode control and the Foaming Slag Manager from Primetals Technologies will reduce the consumption of electricity per metric ton of steel by four percent and electrode consumption per metric ton of steel by seventeen percent. At the same time, reduced tapping times will increase the productivity of the electric arc furnace by five percent. Deployment of the Foaming Slag Manager allows for actively controlling the height of the foaming slag which, in turn, optimizes the input of electrical energy into the steel bath. In future, electrode control will be handled by the arc control optimizing system (Arcos) from Primetals Technologies. Using an industrial PC as a platform, Arcos has self-adapting algorithms, and makes melt profiles available automatically. This not only cuts energy consumption, but also makes the melting process more efficient. Process stability is also enhanced by continuously monitoring a range of parameters of the electricity supply system. Under the project, Primetals Technologies will also modify the hydraulic system of the electrode lifting columns by fitting new control valves to ensure optimum operation of the Arcos control system.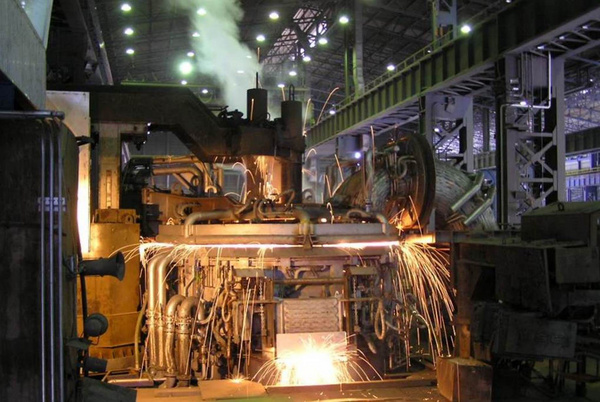 The electric arc furnace of N.T.S. Steel Group Public Company Limited in Chonburi, Thailand will be modernized by Primetals Technologies (Photo courtesy of N.T.S.).
Primetals Technologies, Limited headquartered in London, United Kingdom is a worldwide leading engineering, plant-building and lifecycle services partner for the metals industry. The company offers a complete technology, product and service portfolio that includes integrated electrics, automation and environmental solutions. This covers every step of the iron and steel production chain, extending from the raw materials to the finished product – in addition to the latest rolling solutions for the nonferrous metals sector. Primetals Technologies is a joint venture of Mitsubishi Heavy Industries (MHI) and Siemens. Mitsubishi-Hitachi Metals Machinery (MHMM) - an MHI consolidated group company with equity participation by Hitachi, Ltd. and the IHI Corporation - holds a 51% stake and Siemens a 49% stake in the joint venture. The company employs around 9,000 employees worldwide. Further information is available on the Internet at www.primetals.com.