PRODUCTION MANAGEMENT SYSTEM — GET MORE OUT OF YOUR FACTORY
This solution enables metals producers to attain horizontal and vertical integration of their complete business processes.
The Production Management solution contains a complete set of modules, covering planning levels from Demand & Sales Planning through Flow & Order Planning to Detailed Scheduling. Order Life Cycle Management, including production order generation, order combination and fulfillment tracking go hand in hand with Production Execution to monitor and control all production activities. Embedded Quality Management & Control with integrated deviation management determines the detailed quality status and allows you to manage any product defect. The system is finally completed by Logistics to optimize all material transport and inventory.
Product Definition, Order Dresser
How to produce the product
Through-Process knowledge base
Product definition and routings
Quality master data and standards
Production capabilities, time and cost model
Technological rules and process instructions

Production order generation
Determine standard, grade, quality for sales order
Generate routing and production instructions
Generation of test and sampling instructions

Material demand calculation
Quantitative elaboration of the order and calculation of material demand along the route
Calculate dimensions of all intermediate products
Consider order tolerances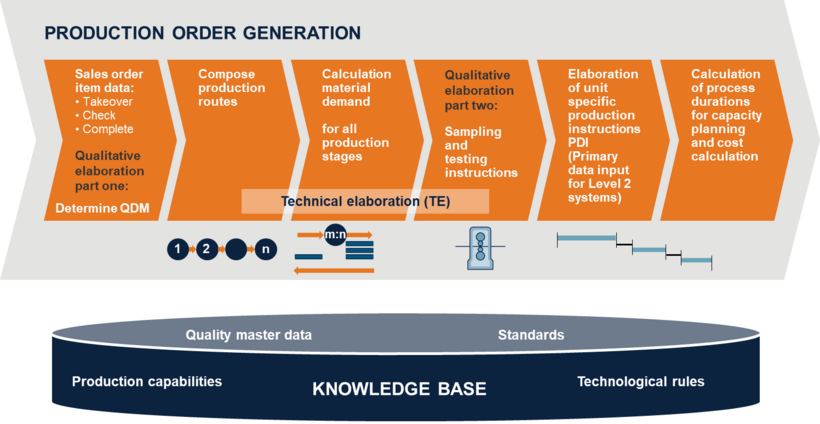 Fig.1- Concept Production Order Generation
Integrated Supply Chain Optimization for Metals with Planning and Scheduling
Demand and Sales Planning
Medium and long term sales planning
Profit optimization by allocating demand to appropriate production sites / lines
Sales quota for order promising process

Flow and Order Planning
Optimal trade-off between service level, inventory performance and capacity utilization
Optimized product mix and order plan considering alternative routings and multiple sites

Order and Line Scheduling
Cross-plant scheduling of the order book
Hot charging optimization
Throughput optimization for different lines
Seamless integration with production execution

Material Planning
Net demand calculation
Optimized inventory-order assignments considering specifics as:

Material flow constraints,
Matching criteria
Stock and Logistical constraints

Support of decoupling points and vendor managed inventory strategies
Optimized material utilization by Coil and Plate Combination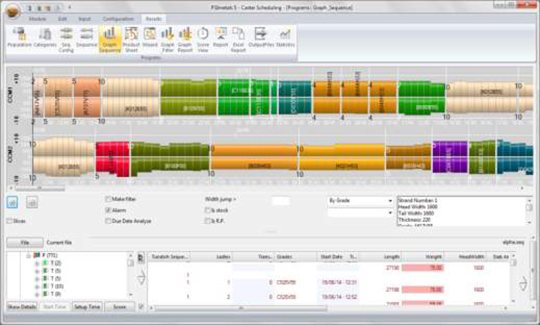 Fig.1- Graphical view on scheduling results
Continuous Process Improvement
Order Dressing
Sophisticated Sales Order transformation to Production Order including technical process and quality instructions
Generate Testing and Sampling Instructions
Centralized process knowledge base defining how to produce products

Quality and Deviation Management
Rule based assigning of pieces for testing and sampling during order execution
Collection of production, testing and sample analysis feedback along the production route
Rule-based feedback data validation
Product Disposition and Deviation Management in case production results do not match targets
Integration with Through-Process Quality Control for in-depth feedback, supporting the disposition process

Integrated Quality Management
Support the process of continuous improvement by providing high agility in the closed loop of

Definition of quality targets,
Control of process results and
Adjust targets accordingly

Documentation of the whole process for certification requirement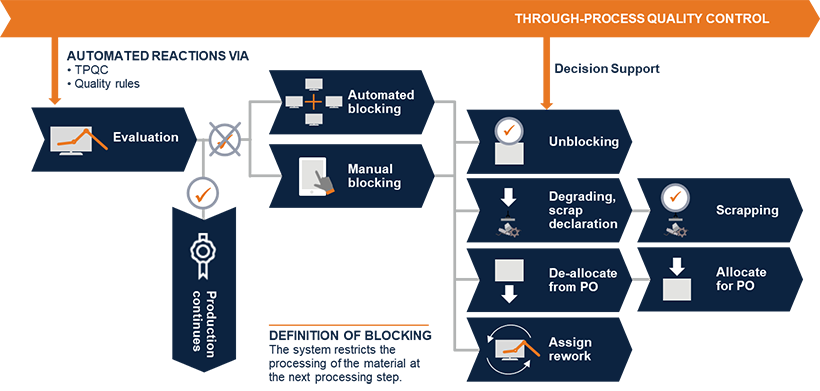 Fig.1- Concept Deviation Management
Execution of Management for Metals with Production
Material and Stock Management
Administration of all material types
Goods receipt, movement tracking and goods issue on material and batch level
Management of scrap yards, bunkers, small part areas, semi-finished products and equipment

Schedule Execution
Fast reaction to production issues by modifying released line schedules
Management of line schedule states

Production Order Lifecycle
Managing production orders during their lifetime
Status Management

Production Tracking
Tracking of material flow
Registration of all production data in the different facilities
Basis for reporting and quality control

Ensuring Production on the Shop Floor
Production continuously captures, controls and monitors all production data and processes in metals production.
Real-time information and KPI enable the online evaluation of current and future production.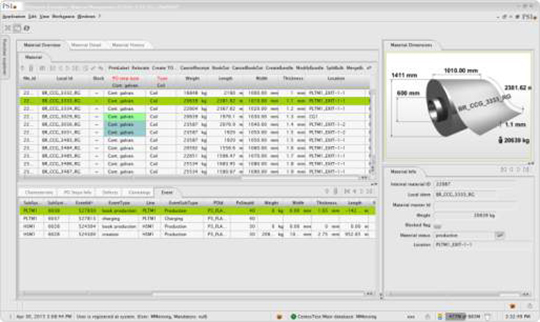 Fig.1- Detail information about production data
Integrating Warehouse and Transport Management of Metals with Logistics
Transport Management
Configurable rules to organize transport depending on material characteristics, availability, schedules, vehicles
Resulting in minimized transport and higher throughput of the material

Yard Management
Yard overview allowing position check for all materials at any time
Tracking of means of transport in the yard
Extendable yard configuration

Planning and Execution of Shipping
Management of shipping orders
Automatic material assignment
Loading execution according to transport rules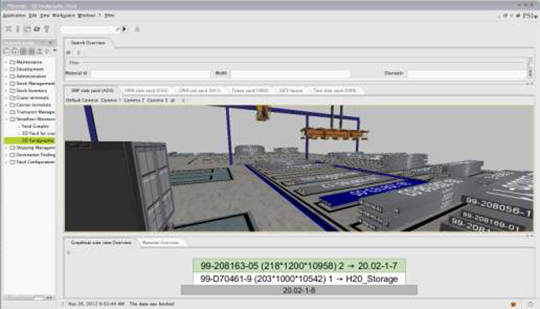 Fig.1- Example for 3D yard view
Production Management projects provide various services
Requirement definition
Gap Analysis
AS-IS & TO-BE Analysis
Basic & Detail Design
Customized Configuration & Implementation
On site go-live and operational Support
IT & key user Training
Product & Application Maintenance

The production-management solution offered by Primetals Technologies is based on PSImetals, a comprehensive software suite that provides a large number of modules specifically tailored to the metals industry. It is a system that has already proven its merits in numerous steel-production plants worldwide. PSImetals was created and is continually developed and adapted by PSI, a German-based company Primetals Technologies forged a partnership with in the summer of 2016.
Reference Story: Production management system supporting flat steel product manufacturing facility
Customer
Tyasa, Ixtaczoquitlan, Mexico
Type of plant
EAF Quantum Steel Making, Castrip and Processing lines
Our solution
The Production Management solution covers TYASA's existing steel making plant, billet caster and new Castrip based coil production line in Ixtaczoquitlan, Mexico. The highly configurable solution supports the customer to operate its production plant as a smart factory in the sense of industry 4.0..
Castrip is a registered trademark of Castrip LLC.