The FULLY AUTOMATED PLANT
Comprehensive automation concepts for the well-orchestrated plant
For each production facility to play its part in the Metals Orchestra it has to demonstrate the highest possible degree of automation, availability, and optimization. The technological areas instrumental to making your plant a true member of the Metals Orchestra include smart sensors, automatic functions, cyber-physical systems, condition monitoring, and intralogistics solutions. The data-based assistance of the workforce also plays an important role.
Primetals Technologies has developed an intelligent digital assistant called Asset Life Expert (ALEX), which ensures the highest availability of your steel plant and premium product quality.
The role of ALEX is to act as a smart, centralized, expert system. ALEX can be coupled to various condition monitoring evaluation packages and other data sources, and can also be used with any mobile device. ALEX digitalizes know-how based on plant operation practice and is also packed with production and metallurgical expertise from Primetals Technologies. ALEX guides and assists operators and maintenance engineers, offering clear status reports and making intelligent recommendations.
Features:
Supportive: providing valuable recommendations, information, and answers
Reliable: interjecting only when needed
Intuitive: providing the user with clear information in a user-friendly way
Flexible: allowing users to contribute their own know-how
Communicative: offering standardized interfaces to other systems, e.g. ITR vibration analyses or 3rd party systems
Scalable: based on a modular concept, with functionalities in continuous development by Primetals Technologies
Benefits:
Provision of recommended actions based on advanced analysis techniques
Know-how management combining plant operation practice of steel producer and expertise of Primetals Technologies
Intuitive, state-of-the-art visualization (web-based HTML5 UI) with online plant health status and mobile access
Quick document access linking monitoring functions to relevant documents
Modular, scalable, and adaptable solution, including customized expert services
One central system for condition monitoring of your assets
Access to numerous condition monitoring evaluation packages from Primetals Technologies and other data sources
ALEX enables operators and maintenance engineers to efficiently analyze data and alerts from a range of sensors at a steel plant, to evaluate the generated insights, and to identify the appropriate courses of action to ensure the reliable and efficient operation of the plant.
Make your processes transparent
Smart sensors
These "intelligent" sensors provide essential information about the processes taking place inside the production facility. They either directly measure physical values, or use preexisting data to calculate additional information. This information is the enabler for the implementation of advanced automatic functions, process models, as well as condition monitoring. Overall, the data obtained from smart sensors leads to greater transparency about all production steps, and makes it easier than ever before to improve those processes that could yield a higher performance.
Focus on the essential tasks
Automatic functions
Repetitive, labor-intensive, and dangerous work is supported by fully-automated mechatronics solutions and assistance systems. These technologies free up your staff to focus on those tasks where human interaction is actually indispensable.

Example LiquiRob
The LiquiRob robot system was specially developed to improve job safety and quality of measurement under the harsh conditions found in the ironmaking and steelmaking industry. It is excellently suited to the wide variety of work activities necessary in the production process.
LiquiRob is a highly flexible robot system that meets the challenges of a number of tasks that require working with liquid metal. The robotic system is ideally installed at applications such as electric arc furnaces, steelmaking converters, in secondary metallurgy and continuous casting machines. Fully automatic measurements and procedures increase process reliability and job safety as well as flexibility, productivity and product quality. Every work activity can be monitored in the control room, where operating personnel are kept at a safe distance from hazards.
Your plant and its "Digital Twin"
Replicating a real steel plant in a virtual version, which then becomes a "digital twin" of the real facility, is a vital new tool in next-generation model-based process control. The "digital twin" is based on both modelling and simulation of the actual plant. It can be used online to further optimize the production facility, and also offline for the simulation and development of new production strategies or products.
This allows engineers to run extensive simulations of new equipment or parameter changes before they are introduced in actual plant processes. It eliminates any disruptions in ongoing production, minimizes the risk of unexpected outcomes and makes system start-ups smoother. Using predefined script files, it facilitates tests of various production scenarios and can replay past events. The digital twin also allows for stress tests in order to predict the long-term effects of any modifications. And with optional link-ups, technologists can selectively share data to get advice from Primetals Technologies experts in real time. As an additional advantage, the offline environment can make it easier to train operators in a safe way.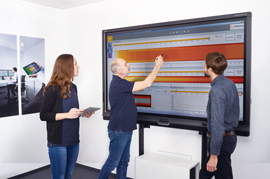 Fig.1- Digital twins create a safe environment for tests and analysis

Case study: offline simulations for superior slab quality
At its plant in Duisburg-Beeckerwerth, Germany, thyssenkrupp Steel Europe operates two slab casters that were upgraded with the advanced process models from Primetals Technologies. The upgrade also included an installation of the Maintenance and Simulation System (MSS), which features a "digital twin" simulation environment. Working offline, the Dynacs 3D secondary cooling model was able to identify uneven water spray distribution in two cooling zones of the strand. Simulations with new nozzle types performed in the MSS promised significant improvements — which fully materialized in the form of superior slab-surface quality shortly afterward, when the changes were actually introduced in production.
INTELLIGENT INTRALOGISTICS SOLUTIONS FOR INCREASED PROFITABILITY
Reducing costs, minimizing inventories, and increasing delivery performance by integrating interconnected solutions into intralogistics processes.
Increasing pressure to optimize flexibility, productivity, and the quality of the steel manufactured means that digitalized, predictable, and optimized intralogistics processes are essential. Primetals Technologies therefore offers solutions based on the digitalization of all key intralogistics processes in a steel plant, which allows for a more efficient flow of materials and goods, minimized production buffers, more predictable intralogistics processes, increased production output, and greater profitability overall.
Offline Simulator
The entire spectrum of operations can be precisely mirrored and simulated using software in order to identify bottlenecks and timeouts and improve productivity. Plant layout, production capacity, material flow, and final-product mix are just a few of the aspects that can be simulated and analyzed.
Production Management System
The Production Management System (PMS) enables metals producers to attain horizontal and vertical integration of their complete business processes.
Scheduling System
The Online Heat Scheduler (OHS) allows the optimum route through the melt shop to be planned based on desired casting sequences and the re-assigning of heat orders in the event of downgrades. The Caster Scheduler (CS) generates optimized casting schedules across the multiple casters and multiple strands and adjusts the cutting plan based on detected quality issues.
Fully Automated Raw Material Handling
Fully automated raw material handling allows for the fully automated scrap yard with significantly reduced space, minimal investment costs, and maximized operational safety, while the workforce required at the scrap handling area is also reduced.
Yard Management, Transportation Systems & Smart Vehicles
The Yard Management Solution of Primetals Technologiesstreamlines intralogistics, minimizes the inventory, offers 100% material location identification, and optimizes the usage of available yard area. Furthermore, alternative powered vehicles with wireless communication, no power cable, comprehensive diagnostics, easy adaptability, and several vehicles operating simultaneously on a single track are all intralogistics solutions offered by Primetals Technologies. The Yard Management Solution makes use of the existing AC motors in combination with a UPS battery. Additionally, the Modular Coil Shuttle System ensures safe and gentle coil handling, high reliability, maximum coil collection frequency, and minimum maintenance costs.
Tracking systems
Automated intralogistics processes are supported by the Advanced Tracking System (ATS) to automatically track, identify, localize, and record equipment behavior. Furthermore, with Product Tracking, (semi-) finished products can be identified and tracked in addition to the spray systems by alphanumeric numbers with RFID labels and/or QR code systems.