---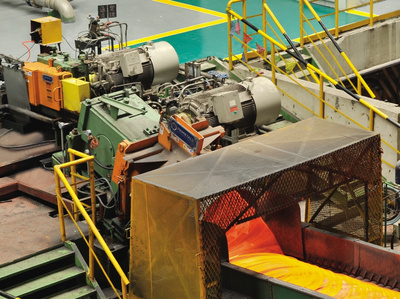 London, November 15, 2018
Primetals Technologies sells second mill to Chinese specialty steel producer
Expands capacity in automotive grades
Enables company to compete with suppliers in China, Asia
Mid-2019 start-up expected
To expand capacity in high-end automotive grades, Beiman Special Steel Co., Ltd. has signed a contract with Primetals Technologies for a high-speed wire rod mill to be built in Qiqihar, Heilongjiang Province, China. This is the second mill Beiman Special Steel has purchased from Primetals Technologies. The company, which produces special grades steel, previously bought a Pomini medium bar mill. Start-up is expected in mid-2019.
The single-strand high-speed wire rod mill will enable Beiman Special Steel to compete with high-end suppliers in China and Asia. The mill will include a high-speed rod outlet with a prefinishing mill, Morgan No-Twist Mill, Morgan Reducing/Sizing Mill, Morgan Intelligent Pinch Roll and Morgan High-Speed Laying Head, Morgan Stelmor cooling conveyor, patented stepless reform and vertical coil handling system. The plant, which will feature high-end grades and RSM technology, will have an annual capacity of 500,000 tons. The mill is designed for output speeds of 115 meters per second.
Beiman Special Steel smelts, rolls and processes steel. Founded in 1952 as China's first special steel mill, it is headquartered in Qiqihar. Beiman Special Steel is a subsidiary of state-owned steelmaker Dongbei Special Steel Co., Ltd.
Stelmor is a registered trademark of Primetals Technologies Ltd in certain countries.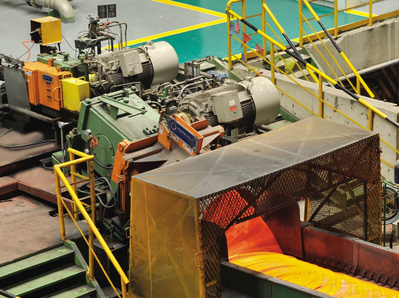 A Morgan Intelligent Pinch Roll and Morgan High-Speed Laying Head from Primetals Technologies
Primetals Technologies, Limited headquartered in London, United Kingdom is a worldwide leading engineering, plant-building and lifecycle services partner for the metals industry. The company offers a complete technology, product and service portfolio that includes integrated electrics, automation and environmental solutions. This covers every step of the iron and steel production chain, extending from the raw materials to the finished product – in addition to the latest rolling solutions for the nonferrous metals sector. Primetals Technologies is a joint venture of Mitsubishi Heavy Industries (MHI) and Siemens. Mitsubishi-Hitachi Metals Machinery (MHMM) - an MHI consolidated group company with equity participation by Hitachi, Ltd. and the IHI Corporation - holds a 51% stake and Siemens a 49% stake in the joint venture. The company employs around 7,000 employees worldwide. Further information is available on the Internet at www.primetals.com.