---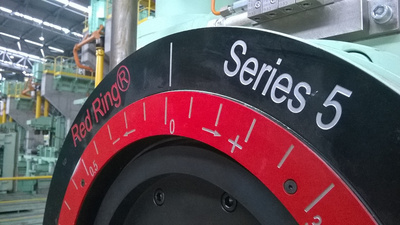 London, August 07, 2018
Primetals Technologies to modernize rebar mill of Kamran Steel in Pakistan
Phase 1 of a three-phase expansion plan
Annual production capacity after phase 1 will be extended to 150,000 metric tons
Modernization will increase yield, reduce energy consumption and improve rolling efficiency
New equipment designed for future phase 3 requirements of 250,000 metric tons per year
Pakistani rebar steel producer Kamran Steel Re-Rolling Mills (Pvt) Ltd. (Kamran Steel) has placed an order with Primetals Technologies to modernize the company´s existing rebar mill in Lahore. The projects marks phase 1 of a three-phase expansion plan. The aims of the first phase are to increase rebar production capacity to 150,000 metric tons per year, increase yield, reduce energy consumption and improve rolling efficiency. The equipment supplied is designed for future phase 3 requirements. Hot commissioning is expected for the third quarter of 2019.
Established in 1984, today Kamran Steel is one of Pakistan´s leading manufacturers of steel, producing billets of mild steel, spring steel, deformed bar/rebars, wire rod and a range of sections such as I-beam, H-beam, T-section. The company operates a fully automatic rolling mill with a production capacity of up to 25 tons per hour, which results into an annual production of 100,000 metric tons. It currently processes carbon steel billets with a square cross-section of 100 x 100 millimeters. The finished products are rebars with diameters ranging from 9.5 to 40 millimeters. After modernization, 130 x 130 millimeters billets with a maximum length of 3 meters will be used and the rebar mill will be capable to roll up to 30 metric tons of steel bar per hour.
Primetals Technologies is responsible for engineering the plant and will supply the required process equipment as well as electrics and automation. The mechanical supply includes revamping of the reheating furnace run out roller way in order to allow direct billet transfer to the new continuous roughing train. The rolling line consists of a new 8-stand roughing mill with HVHVHVHV arrangement and a new 6-stand intermediate mill in HVHVHV arrangement, both in-line with the existing finishing mill in order to eliminate cobbles. Both mills will be equipped with fifth-generation Red Ring stands. The scope of supply also includes hot cropping and emergency shears, a pinch roll, a hot dividing shear in front of the cooling bed, which is followed by a cold dividing shear. Primetals Technologies is also supplying the lubrication and hydraulic systems, electrics, the basic (level 1) automation, HMI hardware and software, motors and drives. In addition, Primetals Technologies will also assist the customer with engineering, erection and commissioning work, and provide training services.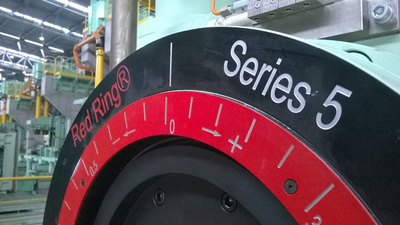 Red Ring generation 5 rolling stand from Primetals Technologies. The modernized rebar mill of Kamran Steel in Lahore, Pakistan will be equipped with a total of 14 stands.
Primetals Technologies, Limited headquartered in London, United Kingdom is a worldwide leading engineering, plant-building and lifecycle services partner for the metals industry. The company offers a complete technology, product and service portfolio that includes integrated electrics, automation and environmental solutions. This covers every step of the iron and steel production chain, extending from the raw materials to the finished product – in addition to the latest rolling solutions for the nonferrous metals sector. Primetals Technologies is a joint venture of Mitsubishi Heavy Industries (MHI) and Siemens. Mitsubishi-Hitachi Metals Machinery (MHMM) - an MHI consolidated group company with equity participation by Hitachi, Ltd. and the IHI Corporation - holds a 51% stake and Siemens a 49% stake in the joint venture. The company employs around 7,000 employees worldwide. Further information is available on the Internet at www.primetals.com.